The last month has been a hectic time for our team, between event preparation and networking, we've had little time to slow down. That's why we feel it's important that we take a few minutes to share some of the progress we have been making on some new and exciting tools for MANTIS publishers.  Today we would like to announce the BETA launch of the MANTIS Affiliate Gateway.
What Is An Affiliate Gateway?
As an online publisher who participates in one or many affiliate programs, it is often a challenge to keep up with the state of those programs (let alone the ones they do not use). We work with many advertisers who also offer affiliate programs so it was fitting to build a solution that not only allowed them to market their store for a better ROI, but to give publishers the opportunity to earn more while doing less work.
What Makes MANTIS Different?
It is important that we not only develop a revenue model that actually works, but try to involve as many participants in the sales lifecycle as possible. Whether you are a publisher, advertiser, or manufacturer, we aim to provide value to everyone.
Publishers
You can participate in multiple affiliate programs at once without any additional effort. We become your single point for earning revenue without having to manage multiple accounts.
Our gateway stays up to date with current promotions, stock availability and more.  We direct the user to the affiliate program with the most earning potential and value-add to the customer. If an affiliate runs out of stock our system will detect it and direct users to an alternative.
Affiliate programs are typically based out of a particular country, which can have an impact on shipping options and price depending on where the user is located. Using geo-location targeting, we always choose the best option for the customer.
Advertisers (Affiliate Programs)
Increase your affiliate program reach by gaining access to every publisher on our network who participates in the Affiliate Gateway program.
The same technology that powers our ad serving engine (Mantodea) also powers our affiliate system. This means your store is not only put in front of users while visiting direct content (such as product reviews) but any articles that mention a particular company or product.
Track the performance of all your products on our network to see which products and/or incentives work best.
Enhance your competitive advantage by offering incentives to customers and prioritize your affiliate program over other participants (such as holiday discount codes or including free gifts).
Use the power of retargeting to up-sell accessories to customers who have purchased products in the past or offer discounts to encourage them to buy.
Take your affiliate program to the next level by displaying custom creatives for specific products to increase customer interaction.
Manufacturers
In the absence of an affiliate program you can direct traffic to your own store by launching a cost-per-click campaign that will appear ahead of affiliate programs.
Track the performance of your products across our network even if you do not have a campaign with us.
Revenue Model
Another unique aspect to our gateway is how we payout to our publishers. MANTIS works on a cost-per-action (CPA) relationship with all participating affiliate programs but pays at a cost-per-click (CPC) to our publishers. What this allows us to do, is take the conversion performance of our network as a whole and share it with each publisher more consistently. Traditionally, as a publisher who participates in a CPA program you are depending on the sale being made to earn revenue. However, if you have multiple publishers all contributing to the same "pool" if you will, we are able to evenly distribute revenue regardless of whether the user converts. This means a more consistent and predictable revenue stream based on the publisher's traffic.
How it works?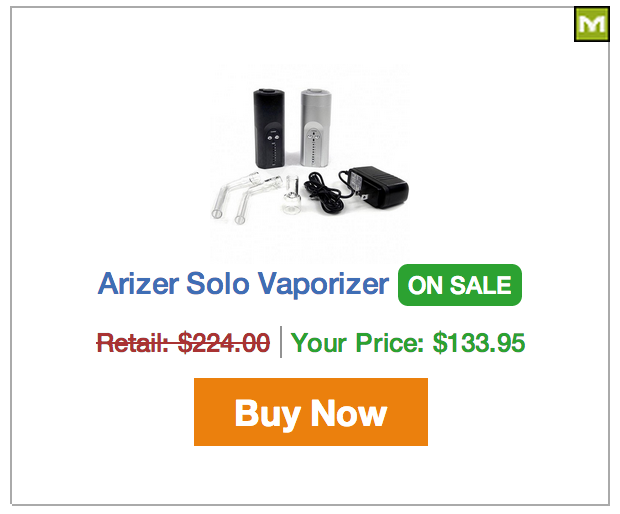 When our network detects a particular page is relevant to a product, such as a review or news about the company, we may choose to display an advertisement that encourages the user to purchase a product like the one here. Publishers have the option to choose which zones on their website are eligible to display advertisements from the affiliate gateway.
How to participate?
If you run an online store with an affiliate program, please contact us for details on how to join our system. We currently limit the program to select publishers but will announce when the program is available to our entire network.