Launching and running a successful business in the cannabis industry is no easy task, but it is possible. In this article, we'll take a look at some common hurdles you may experience when marketing your brand via Facebook in a highly regulated industry and how to avoid them.
Advertising Barriers for Cannabis-Related Products & Services
The legal cannabis industry in the United States is constantly evolving and comes with its own set of operational risks. With the high amount of pending legislation at both a state and national level, the future for the industry is uncertain at best. Companies entering the cannabis sector have a higher barrier of entry than other fast-growing sectors like artificial intelligence or virtual reality.
Still, many cannapreneurs seem to be remain unfazed by these risks as more and more new businesses continue to enter the space at a staggering rate. Standing out from the crowd with the goal of grabbing valuable market share today before the industry becomes oversaturated remains a top priority for most cannabis businesses. However, many of these startups are at a loss as to how to effectively hit their ambitious quarterly and annual growth goals, and for good reason.
Don't Be Forced to Hide or Target the Wrong Audience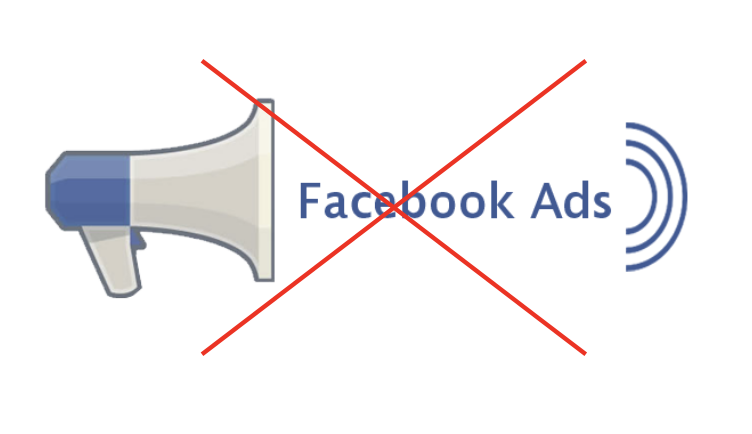 To get around the red tape of advertising on Facebook, many endemic advertisers are resorting to removing any cannabis references from their creatives in an effort to get their campaigns accepted.
However, even if you are able to sneak by the review team of one of these mainstream ad exchanges for one reason or another, you may want to note that this is only half of the battle. You still have to consider and deal with the fact that your campaign will likely suffer from lackluster performance metrics like low click-thru rates and/or high CPL rates, due to a bad audience fit from vague messaging that was required to get the campaign approved in the first place.
The problem with this method is you are essentially agreeing to pay for vague ads to be shown to people who may have absolutely no interest in your product or service. A real-world example of this would be a lighting equipment manufacturer going as far as targeting tomato growers instead of their real target market: cannabis enthusiasts living in legal states.
At some point, we all have to take a step back and ask ourselves:
"Is purposely targeting the wrong type of user and hiding our true purpose really the best marketing strategy?"
Why Paying for Facebook Followers is a Flawed Strategy
Paying for page likes on Facebook is a bad long-term marketing strategy due to three basic principles:
1) You'll have to continue to pay to target your own following on Facebook
This means that even if your Facebook page has 1 million followers, you are going to have to fork out cash each time you post to reach even a small fraction of your entire audience. You may be thinking, "but they're our followers, we paid to obtain them, why can't we reach all of them when we want?" Because you don't own your followers/leads, Facebook does. By paying for Facebook followers, you still are left with no email list/subscribers that you can re-market to in the future.
2) Your Facebook page and/or advertisements could be shut-down at any time
To make matters worse for niche advertisers, cannabis-related campaigns always run the risk of being flagged by Facebook as "risky," resulting in your funds being frozen while their review team takes a look into your account to determine if your campaign breaks their terms of service.
There have even been a handful of cannabis companies and popular social influencers that have reported being locked out of their Facebook pages due to posting content that breaks Facebook's acceptable content terms.
3) Money is better spent on driving traffic to your own marketing funnel
Knowing that it costs money to re-engage your followers on Facebook, it makes more sense to focus on getting more leads into your sales funnel via your own website. In doing so, you'll be able to effectively remarket to these leads in the future via email marketing campaigns and re-targeted display ads for free (or whatever you pay for Mailchimp or a similar service for that matter).
Taking advantage of a smart lead-gen/marketing strategy could be as easy as setting up a display, video, or native ad campaign on MANTIS that links to 1 or more landing pages hosted on your website (i.e. where users are sent when they click on your ad). Then, you can easily add a pop-up modal to your landing page using a service like OptinMonster that can be set to display when a user enters or exits the page, immediately or after X seconds, and more.
The goal of your website's modal should be to prompt visitors to enter their email to subscribe for more information from your company, turning readers into potential customers (down the road).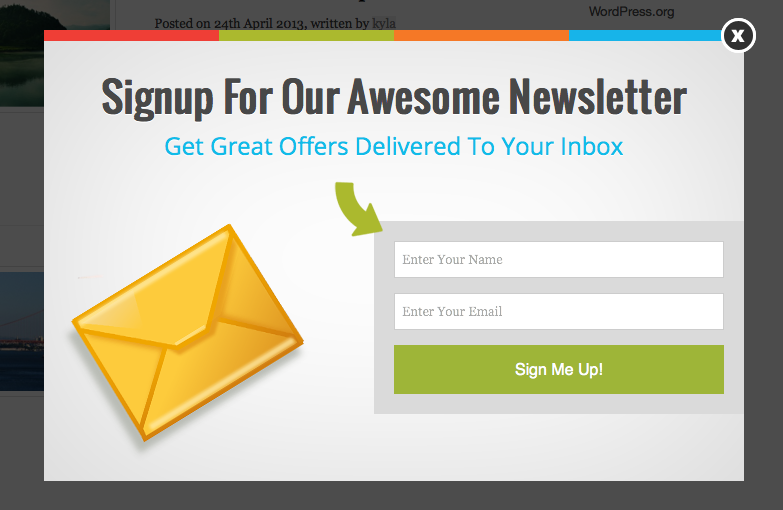 Messaging for your website's modal/pop-up could include offering subscribers exclusive, member-only discounts, a sneak peak to a new product launch, or the chance to win a free t-shirt… for example. Use your imagination; ask yourself, "what timely message will get people motivated to provide us with their contact information so that we can market to them again in the future?"
---
Ready to find and retain more customers? Advertise today